Have you seen the ad that should be here?
It seems like you're using an ad blocker. But we depend on advertising to keep creating quality content for you to enjoy for free. If you enjoy our content, please support our website by disabling your ad blocker. Alternatively, if you come here often, please consider
making a donation
.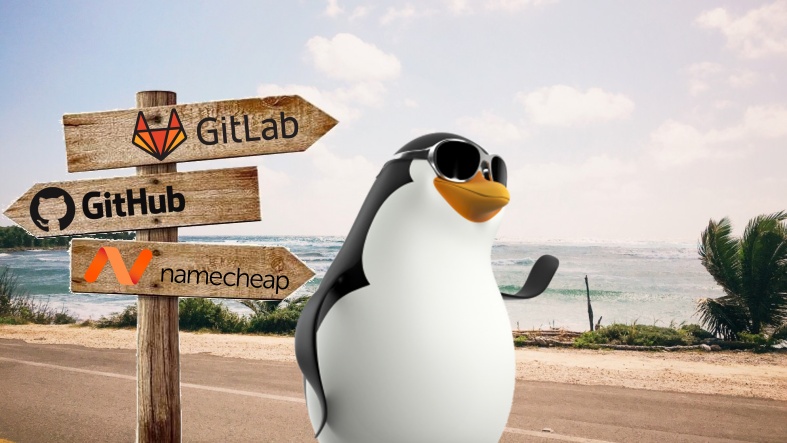 The Linux Kamarada Project is proud to announce that it is moving to GitLab.
During the early years of the project, the source code and the website were hosted on GitHub, for which I am grateful. However, after the acquisition of GitHub by Microsoft — which does not have a good past relationship with free software — and, more recently, the episode involving the youtube-dl project, I am afraid that GitHub is no longer the best place to host my project. And, at the moment, the best alternative to GitHub is GitLab.
I already used GitLab at work and decided to use it for Linux Kamarada as well, following other bigger open source projects that decided to take the same move, such as GNOME, KDE, XFCE, VLC, Inkscape, Manjaro, Kali Linux and many others.
Although GitHub hosts thousands of open source projects, GitHub itself is closed-source. In contrast, GitLab makes its source code available, allowing anyone to contribute to the platform or install their own self-managed GitLab server. I'm not a free software purist, I don't mind using proprietary software when I need to, but I do prefer to use (and develop) free software whenever I can. It's exciting to imagine that, in case of need, I can report a bug to GitLab (maybe even fix it) or help with translation.
I'm migrating the GitHub repos to GitLab. Soon, the Linux Kamarada source code will be available at gitlab.com/kamarada. The old repos at github.com/kamarada will be archived.
This website is currently being served by GitLab Pages, similar to GitHub Pages. It is worth noting that GitHub Pages only supports the Jekyll static site generator (you can use any other, as long as you compile the website locally on your computer), while GitLab Pages supports Jekyll and other static site generators, for instance, Hugo.
Still on GitLab, last but not least, I like the issue board, which is the interface GitLab offers to manage issues. While the concept of issue is somewhat broad and abstract, you can understand issues as "things to do" in a project: features, bugs or, in the case of a blog, posts to write. If you have seen any Kanban board, you will find the look (and usage) very similar:
Update (Jun 25, 2021):
If you too are thinking about moving your source code repositories from GitHub to GitLab, see my how-to.
Taking this opportunity, I want to briefly talk about another good news, which is the change of address: from kamarada.github.io to linuxkamarada.com. I will keep the website on the previous address as is, serving as kind of a mirror for the old posts and notifying people of the new address. If you have Linux Kamarada in your bookmarks, please update your links!
This domain has been registered with Namecheap. It is an American registrar (a company that registers domains) that has existed since 2000. It caught my attention because it is the registrar used by some of the most popular Linux distros, such as Arch Linux, Zorin OS, KDE neon and MX Linux (you can check this yourself using the whois command, for example: whois archlinux.org). In addition, Namecheap has a free privacy feature that is enabled by default, which is WhoisGuard, it protects users' sensitive data (for many Brazilian .com.br domains, whois informs someone's individual taxpayer registry identification, which is a serious data leak). I also found it interesting that Namecheap accepts Bitcoin.
Comments